Hello Madame or Monsieur.

I am the Immortal whom the mortals fall in love with.

My name is Louis De Pointe du Lac, You can Just call me Louis.

I've been alive way to long. If you wish I can tell you the tale...
Last edited by Louis de Point du Lac on Sun May 18, 2014 5:40 am; edited 1 time in total
_________________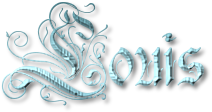 Forgive me if I have a lingering respect for mortal life.
Hello Louis, and welcome to my new home here; on the internet.

I do hope you enjoy your stay...
_________________
[EVERY NOW AND THEN, I demand to be treated like the supernatural hero that I am.]
Thank you, Lestat. Remind me, why are we doing this again?
_________________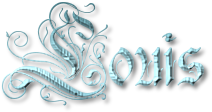 Forgive me if I have a lingering respect for mortal life.
Adventure, Louis!!! The thrill of it all, but mostly adventure.
_________________
[EVERY NOW AND THEN, I demand to be treated like the supernatural hero that I am.]
So, where to begin?

The heading stated I have to tell you about myself, hmm.

Some people say; I have a beautiful voice. I Sang in the choir of our parish cathedral as a child. Lestat caught me singing softly to myself. I have been known to sing with Lestat if cajoled long enough.

I Love the smell of grapes. It reminds me of my youth, there was a grape arbor at Pointe du Lac.

I often become enamored of certain television shows and will not miss them. I use the VCR more than anyone else in the family, to the extent that I have worn out several machines. I have closets filled with shelf after shelf of tapes.

Sometimes, I ask Lestat to play the piano for me.

Though we do argue and fight, even physically, I do have the best rapport with Lestat, I am often asked by others in the coven to "ask Lestat something for me, won't you?". Which I always do.

I love to play practical jokes, like sending Armand a series of tapes entitled, "How To Speak With A Spanish Accent"

I am a very good story teller. (apparently)

I have a subtle, yet very lively, sense of humor. His standard greetings to Daniel include, "I'm sorry, but I'm not allowed to talk to you" and "I never give interviews, monsieur". I had a fake book jacket with the title Daniel Molloy-Boy Reporter by Anne Rice made up, put it around a copy of our book (IWTV) and sent it to Night Island.

I am the "family" photographer.

I have an iron will, matched with a vicious temper. Though I am very slow to anger, and does tend more toward depression, when I am finally provoked, I am intimidating to all, strength, age, and powers notwithstanding.

All of you who have witnessed, or even heard about one of my rages (which have been few, four in over two hundred years) do all they can to avoid me during one of them. I can say with confidence that we would all fear to be the focus of one. You have certainly read about one, recorded in IWTV, in which I burn down the Theatre des Vampires. Another occurred during the time that we were all together, while Lestat was with Akasha. It was so upsetting to everyone that even Lestat, with his well known penchant for publishing even the most disturbing things about all of us, declined to include it in his book.

I am an excellent speller and mathematician. I was trained early to keep the books and the plantation journal at Pointe du Lac. I Have proof-read all of Lestat's books, he says; I am only one he trusts to read his proofs without taking anything out, or changing anything. I have often been asked to check up on various mortal accountants retained by one or the other of us, to be certain that our investments are being handled wisely and honestly.

I usually pay little attention to my surroundings, allowing Lestat to decorate as he pleases when we are together, and doing nothing when he is alone, but I enjoy the traditional holidays very much and love to drape the entire house in greenery and ribbons and fruit for Christmas, as was done when I was a child at Pointe du Lac. Lestat loves to counteract this by buying the brightest, cheapest tackiest decorations (huge plastic lighted Santa with reindeer for the roof, brightly colored elves everywhere, Fake-snow-in-a-can on the windows, lights that play Christmas carols and blink in time to the music, welcome mat that says "Ho Ho Ho" when stepped on, silver icicles strewn everywhere, mistletoe in every doorway, all kinds of automatons, such as are usually seen in store windows - Santas, Little Drummer Boys, Elves working, Christmas trees that fall over, ect. Shiny red and green garlands everywhere, and even one of those cardboard fireplaces, next to the real one) and putting them up before I awake, or while I am out.

I do love candlelight. I often turns off the lights in my room and light several candles instead. I have been lectured about the danger of this, but I persist in secret. When I am discovered I will blow them out and use electric light for a few nights. I have even had my candles confiscated after setting off the smoke alarm.

I know how to drive and usually have a car, but I always have preferred motorcycles and nearly always have one. I think it is closer to horseback riding.

Sometimes, I  disappear without warning. For instance, once, in 1990 when I was living with Lestat, I was sitting on the floor, watching a video in the living room, Lestat was in a chair behind me. I simply got up, turned to Lestat and said, "I'll be back." Went into the kitchen, apparently out the window and was gone for three weeks. Lestat has threatened to put my face on a milk carton, before today.

According to Talamasca files, the name on my baptismal certificate was "Louis Michel Rene Antoine".

However; I love to gamble. I generally stay away from casinos, but I have cleaned every one of us out during card games. Always have a bet going somewhere. My nicknames among us are "Lucky" and "Ace" (you can't all call me "beautiful one"). I Love to play Pool or Billiards. and I have been known to hustle other players.

I am still somewhat claustrophobic and suffers from vivid nightmares often.

I love film and video. I avoid quoting them very much, but can identify nearly any quote that is put to me.

I adore video games, although I own none myself. Because, I become immersed in them for hours and loses all track of time.
I have had to be literally dragged to safety at dawn.

I am the most avid and interested listener of all the vampires. I will sit for hours and listen to Maharet, Khayman or any of the others describe their lives as mortals or vampires. I have even asked Daniel to tell me of all of the other stories he had collected before we met. I Love to listen to David's adventures.

I have very refined manners. I find myself; standing when a lady enters a room, opening doors, pull out chairs, sends thank you notes, etc.

I am a very graceful dancer. You see; I had lessons as a child.

Periodically I put great sums of money in church poor boxes.

I like to use the French pronunciation of names, such as, Davide, Erique, Danielle.

I hate to shop for myself, but will shop for nights and nights to find just the right gift for Lestat.

I know much more about Voodoo than you would ever believe. Not that I practice it . . .

I still use my real name as much as possible, though Lestat advises against it. As forms and registrations have evolved, I have changed it to Louis DePointeDuLac, then Louis Depointdulac, now it is usually Louis Pointedulac, or if the name space is especially short, Louis Dulac. When Lestat does prevail in forcing me to use a pseudonym, I always use something as far from my own name as possible, which results in my mail and phone messages coming for : Giovanni Martelli, Ciaran O'Shea, Bobby Lee James, Alexei Andropov, Angel Martinez, Dmitri Stadopolous, Biff Weatherington, Ping Chang Lee, Casimir Pulaski, DaShawn Lincoln, Ingmar Thorvaldson, Kefentse Unika, Israel Goldberg or Trinity Lovechild Smith.

Lestat gets great joy out of this, and if he happens to retrieve the mail, or take a phone call, will often call me by whatever pseudonym it came under, for the rest of the night.

I have never, ever gone underground. There are other unsaid explanations for my disappearances.


Have I said enough..?
_________________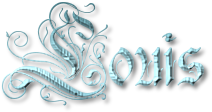 Forgive me if I have a lingering respect for mortal life.
Hello monsieur De Lioncourt.

Well, as you may have figured out I am an author.
The contents of my work vary according to the dark paths of my own mind.
I'm not certain what drives me to write the way I do, but the high from it is awesome.
You speak of finding adventure interesting since your life is probably one already.

My name is Latricia Chandler, my friends if I wasn't to busy writing call me Nickie.
I'm not really a introduce yourself type a girl , I more of a look it up researcher; so forgive me if this is real short.



Posts

: 1


Join date

: 2014-08-16



Bonjour, Latricia ... Enchante`
Un auteur, vous dites?
Je vous souhaite la bienvenue à cet endroit, que j'appelle "la maison"

Oui, I can see you are not "an introduce yourself kind of girl."
For you could have chosen the option of making a new thread for yourself... Yet, you chose to post at the bottom of Louis` introduction.

No matter, you are here now... I do hope you like what you see, and perhaps you will stay a while.

Please, make yourself comfortable.

I, or should I say `we` are looking forward to seeing some of your posts here.
_________________
[EVERY NOW AND THEN, I demand to be treated like the supernatural hero that I am.]
Hello Louis. you`re not saying much as per usual, what`s wrong? Has the cat got your tongue?

Hello DarkPassions, I see you have only one post? Are you the author of that short novel about the mystical vampire?
Respected Member





Posts

: 77


Join date

: 2014-12-15


Location

: London, England.



It seems as though you have words for us all, Victor. "as per usual"
Just because, I do not post my thoughts here, as freely as Lestat does, does not mean I am not watching. I would like to join in a little more and a few of the visitors have honored me with messages requesting I do so. Although, there is a perfectly good reason I do not, I have a cellular phone, I find it tedious and quite difficult to post my thoughts here.
_________________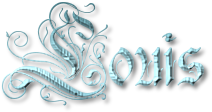 Forgive me if I have a lingering respect for mortal life.
Then Louis, you better do so. i don`t know what keeps you away from this place, it seems friendly enough to me. perhaps you are shy?
Respected Member





Posts

: 77


Join date

: 2014-12-15


Location

: London, England.




---
Permissions in this forum:
You
cannot
reply to topics in this forum