As promised, here is a picture of my coffee shop/Cafe`
This is the lounge area, as I opened up this morning.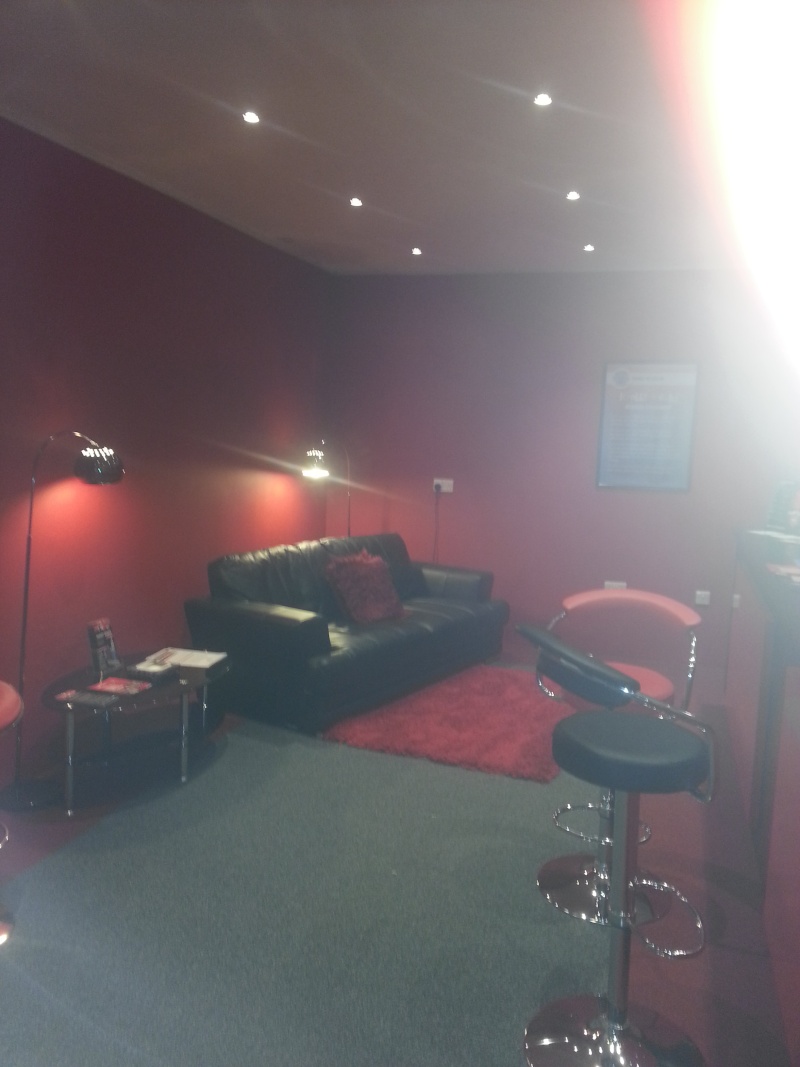 Dreams in the coffee shop
Enjoying brandy cappuccino with a few chemicals on my tongue
I succumbed to a hangnail daydream of all the music that had been sung
On Paul and Ringo`s yellow submarine floating in the Caribbean sea
With Chinese eyes I saw Godzilla chasing after me
A zebra seahorse served us dinner under moonbeams oh so late
We dined on coconut mango shrimp dancing upon our plate
A band played every song  we knew or we could ever wish
The singer had Mick Jagger lips, a crazy burned out clown fish
He was at a garden party when purple rain fell from the sky
He fired up his water pipe while singing American pie
The booze was a flowing current: scotch, vodka, rum and gin
Someone was knocking at the door but I wouldn't let them in
Buddy Holly got the munchies he really didn't gave a ****
He mixed up cheese whiz and Doritos with a purple banana split
And when that didn't satisfy him, he mumbled what the hell
And stumbled off with the mermaid looking for a taco bell
Then Jimmy Hendricks joined the music, a mind bending guitar riff
He leaned over the white lined table and cleaned it with a sniff
We followed uncle cracker like all the fish out in the sea
Then mellowed with the mushrooms and  we all sang "let it be"
Heff enters in silk pajamas with a hottie on each arm
He brought along some Quaalude's oh what could be the harm
With a broken calculator he tried to keep the time
But nothing seemed to add up and nothing seemed to rhyme
With a mind bending frantic eruption Peter Frampton took the stage
His music was pretty crappy, it still hadn't come of age
The squid served up tequila on a diamond encrusted tray
Then aqua man kissed peter pan and I had to look away
Then they started chanting out my name a guitar hung round my neck
So I climbed up onto the stage thinking Yeah sure, what the heck.
I sang the words that came to me, they came straight from my soul
It seem so cathartic a spiritual cleansing to make me whole
The "gigantic jellyfish that eats purple peanut butter sandwiches
and plays with mermaids like they were barbies"
"he stings them with his tentacle causing inner twitches
then dresses them in ho clothes so they all look like cheap harpies"
There wasn't a single dry eye when the last note I did play
In the silence you could hear the sobbing as the jellyfish slid away
The party started to flow again, in this submarine so yellow
Godzilla took another hit then started singing Capella
Janis Joplin joined him in the song a slow melancholy tune
And the cow popped a speckled robins egg again headed for the moon
The tables started to empty now some off to see their God
My Chinese eyes started closing, my head began to nod
The sea began a quivering, the yellow sub began to shake
The coffee shop waitress was pushing me trying to get me to wake
So I stumbled off across the street, where nothing was what it seems
How do you deal with reality after chemically induced dreams?
Now I know, this was just a dream!
_________________
[EVERY NOW AND THEN, I demand to be treated like the supernatural hero that I am.]
Administrator





Posts

: 410


Join date

: 2014-05-12


Location

: Closer than you think.



Oh, how gorgeous, Lestat!!) Your cafe looks so nice that I'm already longing to visit it... (Really pity that there isn't such cafe in Paris...((( And how skillfully you described all these phantasmagoric pictures - it reminded me film "Fear and Loathing in Las Vegas" so vividly as I plungeg in their crazy chemical atmosphere again

)) just one question: did you describe all these visions from your personal experience?..
Respected Member





Posts

: 197


Join date

: 2015-01-09


Location

: France



Yume, I am happy you liked this.

I penned this piece yesterday, just after lunch time.
The atmosphere in the coffee shop was intoxicating, I had none of the chemical stimulants I spoke of.
Perhaps, I was sensing a patron in the cafe, or simply the combined emotions of everyone there... Who knows?

This was my third day without sleep.
I must say, it was not as `bad` as the recent days in Paris, when I went without sleep or sustenance for ten days...

Had it been only a waking dream or some unbidden simulation of my mind!?!

You could say; Sleep deprivation does this to me.
_________________
[EVERY NOW AND THEN, I demand to be treated like the supernatural hero that I am.]
Administrator





Posts

: 410


Join date

: 2014-05-12


Location

: Closer than you think.




---
Permissions in this forum:
You
cannot
reply to topics in this forum