Well, I think it's time to post some positive things... As I already told, I'm fan of Cosplay & original costumes, and was always crazy about fashion and costume designing (even wanted to become some kind of ''couturier'' when was a child))) Finally I chose absolutely another profession (which anyway often includs sewing), but love for Cosplay, making costumes and other handmaid became my hobby.
So I'd like to show you some of my works (which I made while having immensely more free time than now)...
This necklace firstly planned like a part of Aoi's cosplay (guitarist from Japanese rock band Gazette) from their ''white'' photoshoot, but later my friends of our Cosband abandoned this idea, however as I've already made this choker, it became ''independent'' bijouterie in my collection which I used several times later in other (not cosplays, mostly original) costumes:
This one was initially made for Venetian Carnival, but as I still haven't been there because of lack of time, so this choker still waits its ''moment''))) *of course I didn't made ALL by myself - just bought a small piece of lace and transformed it into this one)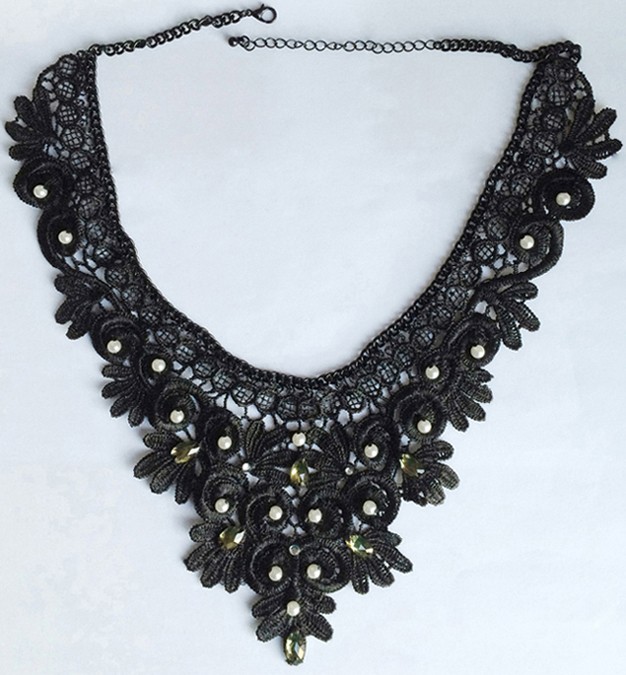 And this one was planned like a headband for fruttis lolita cosplay: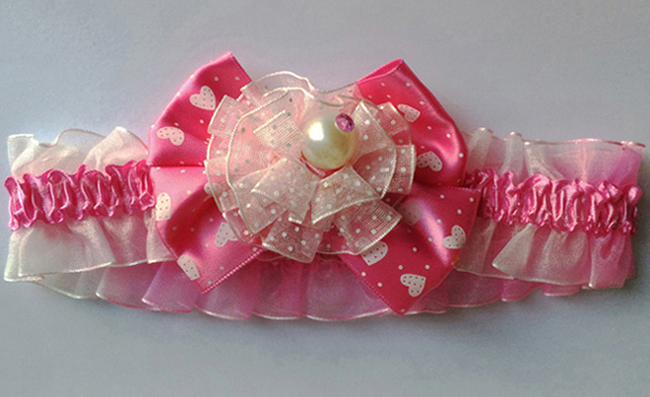 My ''Renaissance" shoes  
This crazy wig was made (not only by myself, with a little help of my friends - talented kraft- and handmaid masters) for my Cyberpunk cosplay which I created being inspired by my fav' French-Japanese electro-band Tokyo Decadence (concretely DJ SiSen's and BDSM-diva Velvet's crazy outfits)))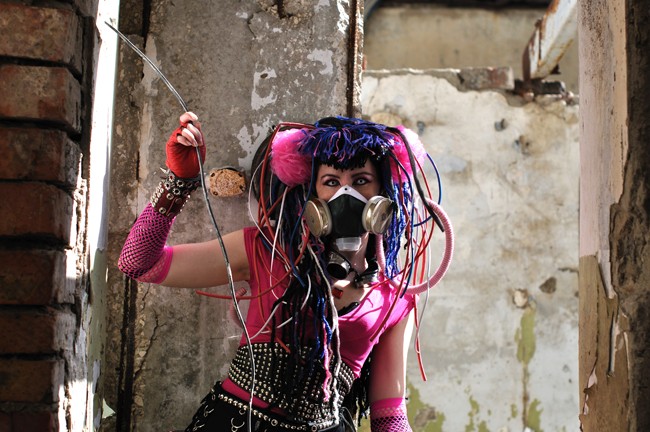 This cosplay was the one of the most difficult for me >.< But of course not every time I try to create something extraordinary (to be honest, none of my costumes were really extraordinary or too complicated)... Mostly I try to find some ''basis'' by buying quite ordinary casual not brand-made clothes/laces/bags/shoes etc. and then re-tailoring, decorating and transforming them beyond recognition from their original ''nature" and giving them some kind of "new life" by this "upgrade"))) This method helps me a lot to "facilitate" and "speed up" costume making, so yes, we can tell I try to "cheat" a little by doing this (which is absolutely unacceptable for any "true", self-respecting cosplayer)

Of course, on the beginning every new costume there're days and months of hard work, but it's worth it...  When all preparations are finished, it's like "another" life in completely new image, even if it lasts too short (mostly just for one day/event/festival or so on)... And all of them stay with me like the most pleasant memories of days which passed with my soulmates - cosplayers, handmaid masters, photographs, painters, tailors, designers, hairdressers, make-up artists, musicians, actors and all creative people around me... I'm so easily inspired by talented people and so easily influented by them to create something new for me - it gives me the most pleasure and will to improve my skills, to continue "meaningful" life... And I'm so grateful for my destiny which allows me to continue meeting creative talented people everywhere around the world...
Last edited by Yume on Mon Oct 31, 2016 11:32 pm; edited 4 times in total
Yume,
A little something for you to look at.
Black Velvet Coat
Nia wrote:Yume,

A little something for you to look at.

Black Velvet Coat
Nia. This looks lovely
Oh wow! I had so much fun browsing all of these pictures. Yume, you are so creative (and photograph very well, I might add). I especially love the choker necklace. Absolutely stunning! I'm glad you have such a fun creative outlet.

And I love that coat, Nia. It's very pretty.
_________________


MissBijou

Respected Member





Posts

: 175


Join date

: 2014-11-16


Age

: 34


Location

: Denver



Thanks, Nia!! So beautiful coat

Yes, it's exactly the style I like - so elegant, refined - clothes for gothic princesses!.. *I'd dream to wear this one!)*
Thank you, Melanie, for your kind words! -hugs-  but really I'm not so skillful as I'd like to be...)) Even if I'm in cosplay surroundings quite long, I've never made really complex, sophisticated costumes like a lot of other cosplayers who I know and which works inspire me so much... I mostly prefer to use the simlest way and "re-do" ready fabrics (because don't like to begin every time from "zero" in order to economise the time), so I can't even call myself "real" cosplayer...) but anyway I'm pleased to know that you like my works!



Similar topics
---
Permissions in this forum:
You
cannot
reply to topics in this forum