So it's been literally... months, since I've been here on this site.
I'm still in touch with M and Nia (sorta) as we have each other on Facebook.

A few things have changed for me since I was here, last.

1. I moved out of my old apartment. Thank goodness for that. NO MORE WEED SMELL. Seriously, that stuff smells gross.
2. I've re-enrolled in college and I'm now tackling my second semester as a Freshman. I was a Media Arts major but found I was kind of disagreeing with it so I switched to English. WISH ME LUCK. I have a Psychology class which is crazy-cool.
3. My roommmate here is from Indonesia. She's a bit noisy in the morning but other than that she's pretty okay.

Hope you all have been well <3
Welcome back, kiddo! -hugs-
_________________




Posts

: 308


Join date

: 2014-08-16


Age

: 29



Ack! Happy to see you back!

Glad you're enjoying your new digs. I always wanted to live in a dorm, but... you know, living with other people... >.> Lol.
*poke, poke, poke* Now I can go back to buggin' ya on here.
_________________

Respected Member





Posts

: 175


Join date

: 2014-11-16


Age

: 33


Location

: Denver



Update: I got a room to myself, now. I moved down a floor to a double that I'm using as a single. My bed was already bunked when I got in the room so I'm taking advantage of that and the floor space it's given me.
Welcome back, Ali. I trust you are well?
_________________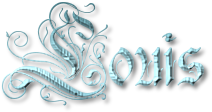 Forgive me if I have a lingering respect for mortal life.
De Pointe du Lac





Posts

: 68


Join date

: 2014-05-18



Hello, Louis! And yes, I'm alright.
A bit sore, though. Was at the gym on Friday and my arms hate me.

---
Permissions in this forum:
You
cannot
reply to topics in this forum