My friends, I must admit I am scared. Then again, why should I be! He can look after himself.

I am here to ask if anyone has heard from our "host"?

The last message I recieved from him was on October the 13th 2017. Informing me that he wanted a little time to himself, I thought nothing more of it.
Over the centuries I became used to his... disappearances. He always returned.
The message I recieved was the same as the one he posted on October 12th, in open chat.
~ "Je n`ai plus envie de vivre ma vie. je suis fatiguee, je suis epiuisee. Au revoir mon cher ami." ~
(to help those of you who are not familiar with Lestat`s first language) it is French and the translation is the source of my fear.
"I do not want to live my life anymore. I am tired, I am exhausted. Goodbye my dear friend."

Also, can someone please explain to me; what happened to Nia?





_________________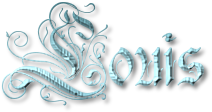 Forgive me if I have a lingering respect for mortal life.
De Pointe du Lac





Posts

: 68


Join date

: 2014-05-18



I had some news from Lestat but it was quite long ago (may be in July 2017 or so)... His latest news were that he'd lost the Admin access to this forum and struggled to return back this possibility to enter here. The same thing happened with his other accounts (FB, site and even Soundcloud)... So he was literally cut from outer world in the terms of Internet...(( what happened later I don't know - tried to reach him two or free times by messages but didn't return any answer(((...
About Nia I'm also shocked - her disappearance all of the sudden is quite a mistery...
Respected Member





Posts

: 197


Join date

: 2015-01-09


Location

: France



Pehaps he is tired and he has gone underground again. (Now, when a vampire goes underground as we call it, when he ceases to drink blood and he just lies in the earth, he soon becomes too weak to resurrect himself, and what follows is a dream state.) not sure. I shall wait here patiently and let you know if he reappears.

Take care, be well.

Treat others as you wish to be treated yourself.

Yours sincerely, a concerned Louis.


_________________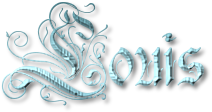 Forgive me if I have a lingering respect for mortal life.
De Pointe du Lac





Posts

: 68


Join date

: 2014-05-18



Respected Member





Posts

: 197


Join date

: 2015-01-09


Location

: France




---
Permissions in this forum:
You
cannot
reply to topics in this forum