Temple of Mithras, Carrawburgh.
An ancient temple constructed by a mysterious cult in northern England may have been built to align with sunrise on Dec. 25, to 'recall the birth' of the light god Mithras.
A new analysis using satellite maps and a software that can plot the direction of sunrise and sunset revealed that the 'Mithraeum' beside a Roman fort in Carrawburgh lines up with both the winter solstice and Christmas Day. Followers of the cult of Mithras often associated these two dates with the god, and were even said to celebrate the New Year on Dec 25th, as it marked his birth.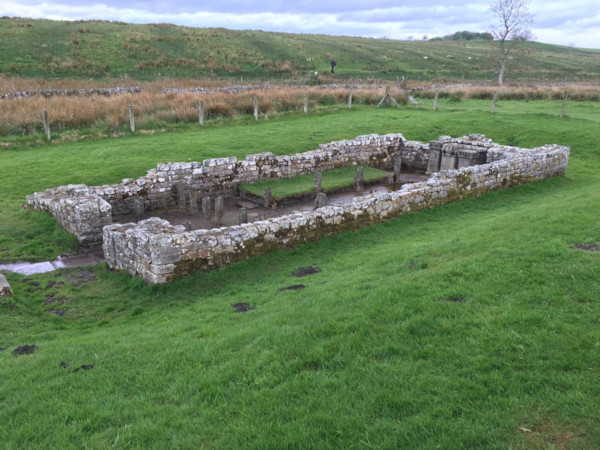 The reason for my visit? Oh, I have not been there before and heard a little about it. So I thought I should visit.
_________________
Forgive me if I have a lingering respect for mortal life.
Yes, you caught me in the photograph... again. :wicked grin:
Nice pictures!! I especially liked the note on the first one: "Be careful as historical sites can be hazardous" :-D :-D :-D
Really it's surprising how some traditions are similar in different religions (monotheistic and even pagan ones)... Never heard about this light god Mithras (was this religion created before or after Christianity?...) - interesting that his date of birth is the same as for the Christ...


Similar topics
---
Permissions in this forum:
You
cannot
reply to topics in this forum