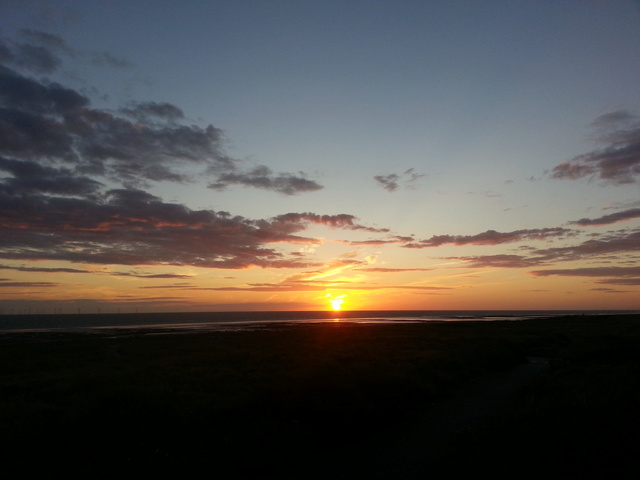 The evening sun gently sank,
Cradled by a basket of nurturing clouds;
And even in its dying hue,
This magnificent gem caught the hearts of the faithful;
A monk sat on the steps like a Big Buddha,
A backpacker tried to immortalize the moment;
A Kodak moment some might say,
But for me another glorious end to a fabulous day.
As the fishing boats took a cumbersome route out,
The sun hung there,
Just for a moment,
As if to enjoy the attentions of the cloud cradle,
Before swiftly disappearing below the horizon,
Leaving a wash of crimson and orange;
Painted ever so skillfully on the magic canvas,
That is a sunset on the west coast.
Beautiful picture and poetry... This style seems to be unusual for you, Lestat - as if you wrote some philosophical hokku or haiku... Even if you wrote it about West coast it made me thinking of Tibet - "Land of mountains... Land of the Kings.... Top of this Earth..." Seems that my memories call me back...
Hmm, you think? Perhaps it is because I may have found that very thing that calls to me, as he calls to you.

More content, at ease... complete, so to speak.

---
Permissions in this forum:
You
cannot
reply to topics in this forum