We live everywhere and anywhere we choose.
The world is our garden. Yet...
All these years in my absence I'd hoped this place was real, still standing so to speak.
For the first time in this life, I actually feel like I'm home.
Strange that this journey should lead me back here.
This place and that girl that's haunted my dreams...
ahh, those misty jade pools one could easily drown in... like a bolt out of the blue.
Oui, I am still the Lestat you know and love, mes amis.
But since my recent sleep, in my own coffin, I "feel..."
Better!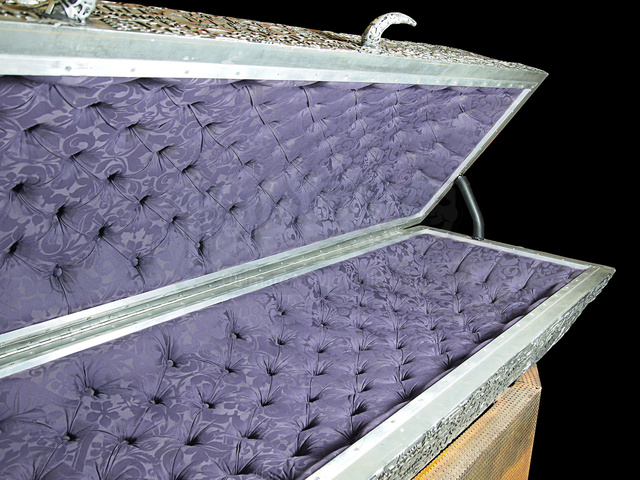 You see; non of us really change over time, we only become more fully what we are.
I guess, I just got lost somewhere along the way, being someone other than myself... Through necessity.
I feel the person you have been conversing with over the past year or so has been a mild version of me. One and the same person, however; a slightly diluted, tired, broken version of myself.  Excusez moi s'il vous plait.
Mes chers amis, that lestat is gone... as dead as a door nail.
No more
Angel Time
for him, tu réalises!... I, have returned.
Now I, HAVE A LITTLE MORE TIME TO SPEND.
THINGS ARE GOING TO BE DIFFERENT AROUND HERE.
Trust me!
I'm happy to read that and to know you feel much better !!! Please take care of yourself and of your beloved ones - and thank you again for everything!!!
I am happy if you are happy. Yes, I feel more at ease knowing I don`t have to return to the horrid place.
You`re very welcome Yume. It`s a pleasure knowing you. You deserve... more.

It is good that you have returned, Lestat. This place has been as silent as the grave, not the place you once knew. The basement is in tatters, the dust is a centimeter deep.
Yes, it`s good to have you back. You were right. Life without you... Quite unbearable.  

How did you sleep? You seem well rested and there that sparkle in your eyes.
_________________
Forgive me if I have a lingering respect for mortal life.
Thank you Louis. for everything. I`m back now.
Calm yourself, I am not going anywhere. Not yet, anyway.

Last night, my mind was filled with a torrent of emotion. Having my own casket back certainly helped, I was rested and still am. The drink the other night quelled my thirst. She put up a fight, which turned out well for me, her accelerated heart rate rushed her warm sweetness into my mouth.

Go on, remind me; How bad I am, it makes me feel so good!
Lestat. You are the damnedest creature! You make me think of the old story about Alexander The Great. He wept when there where no more worlds to conquer. Will you weep when there are no more rules to break?

Marius De Romanus




Posts

: 14


Join date

: 2018-03-23



Oh Lestat, you deserved everything that's ever happened to you.
You better not die. You might actually go to hell.
_________________
Forgive me if I have a lingering respect for mortal life.
Marius... there are always rules to brake.
You are an imp, Lestat, you know it? A brat.

Marius De Romanus




Posts

: 14


Join date

: 2018-03-23




---
Permissions in this forum:
You
cannot
reply to topics in this forum